Hotel Beverly Hills Tenerife
The Suites at Beverly Hills Tenerife
Situated in the heart of the Urbanización Oasis del Sur, next to the popular tourist spot of Los Cristianos in the South of Tenerife. The resort boasts many spectacular views over the bay of Los Cristianos with the island of La Gomera on the horizon. The resort's Andalucian type architecture is inspired by the Pueblos Blancos, The White Villages, in the South of Spain. Beverly Hills located just 1Km away from the village centre, the resort offers a relaxed and calm atmosphere, while still being only minutes away from the main entertainment and gastronomic hot spots of the area.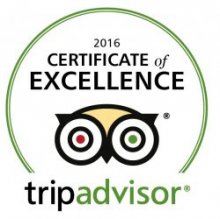 With its spacious studios, 1-bedroom and 2-bedroom apartments the resort is ideal all year round and enjoyed by couples and families alike. Try our varied gastronomy, including our buffet restaurant La Piazza, a snack bar and pool bar to make your stay more enjoyable.
Our varied entertainment offer includes activities for all the family, sports and shows for all age groups. Our sports offer includes a tennis court, squash courts (official size), gymnasium, bowling alley, and two heated swimming pools.
Studios and Apartments
The Suites at Beverly Hills consists of studios, 1-bedroom and 2-bedroom apartments with views over the bay of Los Cristianos, the pool area or the resort gardens.
All units are equipped with a full kitchen, fridge, oven, toaster, automatic coffee machine, kettle, large screen TV, complete bathroom with hairdryer and a fully furnished terrace. The standard of accommodation is sure to please the most discerning of guests.
All units have air conditioning.
Food & Beverage
Bar Snack La Piazza. During the day you can enjoy delicious snacks and refreshing drinks at our Andalucian style patio. In the evening we will entertain you with live shows and our selected drinks offer.
Buffet La Piazza – our main restaurant, where we serve breakfast and dinner daily. Try our local and international specialities prepared by our expert chefs without having to decide what to cook today.
Bar El Sauzalito. Refreshing drinks, ice creams, snacks and light cocktails under the Canarian sun next to our pool number Open daily from 11AM to 6PM
Sports & Entertainment
Sports Centre with 2 squash courts, gymnasium, sauna, Jacuzzi and bowling area.
Tennis court.
2 heated swimming pools.
Kiddies entertainment for children aged 5 to 12 years (during school holidays).
Services
24 hour reception service with information and excursion services.
Exclusive daily bus service to Los Cristianos and Playa de las Américas. Timetable at Reception.
Free WiFi.
Location
20km from Tenerife South Airport.
1Km from Los Cristianos town centre.
2Km from Las Américas Golf.
2Km from Playa de las Américas.
whose science was first called psychology
who engineer architect
which device is nat typically implemented on
where's the london stadium
where to launch rockets near me
which manufacturer makes the best tv
how teaching has changed
which science is the most important
what technological trends affect the industry
where to purchase road map
how much solution for bissell carpet cleaner
where to launch kayak on windermere
where to teach languages online
which startup stocks to buy
where to promote products
how often technology changes
why entrepreneurs are important
which manager won the most trophies
how much system 8 powerball
who products list
where's my device
who business analyst
where project eclipse
whose product with 7 is 154
what development happens in the third trimester
where to download project sekai
why startups succeed
when technology and humanity cross reflection
whose product is sql
who company makes koldfront air conditioners
which manufacturer sells the most electric vehicles
why engineering is important to society
how many product managers
how tech companies are valued
whose product is mysql
which manager has the most premier league titles
where to launch nukes fallout 76
how much start up capital is required
how much system 12 itoto
what equipment needs to be returned to directv
how often do entrepreneurs travel
where business administration can work
how science and religion work together
what entrepreneur does
where do technology come from