Family Friendly Hotels Tenerife 5 Star
Insider Tips on the Best Luxury Family Friendly Hotels in Tenerife (Canary Islands)
Tenerife is the largest of the Canary Islands. At just over 4 hours flying time from the UK and all year round sunshine, no wonder it's a popular destination. In recent years Tenerife has upped its game and now offers some fantastic five star family friendly hotels. To get the inside scoop, we asked Lisa Roberts from Tenerife Childcare to share her top tips on hotels and her childcare services.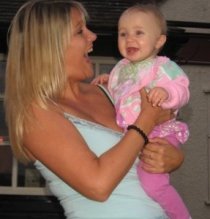 Lisa has lived in Tenerife for 5 years and runs Tenerife Childcare (qualified British nannies with many years experience). Lisa, or one of her team, will come to the hotel and look after your children during the day and/or evenings to give parents a well deserved break.
Lisa has been a nanny for 16 years and a maternity nurse for 8 years. If the families are in an apartment, she is happy to take children out and about to parks, the beach, play centres etc.
Tenerife Childcare charges 12 Euros per hour for up to 4* hotels and 15 Euros per hour for the 5* hotels. The hotels charge extortionate amounts for babysitting and often the staff they have are untrained/unqualified.
Here are Lisa's picks for top Tenerife family hotels:
Wonderful Kids Club with fantastic staff. Pirate pool, baby pool, sand pit, small playground area and small ball game area on the outside of the Kids Club. Inside there is a small ball pool and lots of organised games and activities. They also have a room for teenagers with X-Box, Playstation etc
The hotel is right on the beach and in a great location with shops, bars and restaurants within a 5 minute stroll along the sea front in Fanabe
The buffet restaurant is fab with different themed evenings and a kids corner with meat/pasta stations
Nightly kids discos and the presentation of medals/certificates for children who entered into the games in the Kids Club that day.
Magic show, band, acrobatic show that follows on from the disco
Freshwater pool and a good sized heated pool
Adult only area (like a different hotel within the grounds)
Spa
Beachfront location
Nightly kids disco and shows
Great buffet with good selection of fine foods
Good Kids Club with inside & outside facilities
Villas with private pool for those who want a taste of real luxury
This hotel is made up of 3 or 4 hotels. The 2 that I know are the Cleopatra and Mediterranean Palace
The hotel is central Las Americas but far away from the party side of Las Americas
It is surrounded by local and designer shops, fab restaurants and lovely bars.
It is situated on a beautiful golden sandy beach with loads to do and only 20 min stroll to Los Cristianos where you have more bars, restaurants and shops
The Kids Club is fantastic as it has a large soft play area for the children. There is a baby room too and they take babies from 6 mtgs. There is a sleep room with proper cots, a good sized baby changing room and an accessible kitchen with chair, microwave, steriliser and dishwasher.
The hotel has several pools, some heated.
Nighly kids disco followed by a parrot, eagle, snake or tropical show then a band or acrobat show.
Sheraton La Caleta (5*) in La Caleta
A good Kids Club although it is outside
Good play area and kiddies swimming pool which is lovely and warm
Nice location, right on the sea front but approx 15 min walk on the coast to a sandy stretch with shops, bars and restaurants
This is the hotel I work the most in. It is very luxurious and families will return time after time.
Great Kids Club with large ball pool, science area and cinema area
Lovely pools including an infinity pool
Stunning rooms (best I have seen) and luxury villas
Beautiful gardens
Large green for children to play on, just outside of the Kids Club
But…
Expensive for food & drink e.g. 5 Euros for small bottle of coke
No kids disco or evening entertainment except in school holidays (a 30 min show with animals)
No dinner buffet except in school holidays
Need to book hotel restaurants in advance as popular
Sensatori / Gran Melia (5*)
Very popular and wonderful for families
Great kids pool with pirate ship and playground
Wonderful rooms and suites
Kids disco and entertainment nightly (Broadway quality!)
Breakfast and evening buffets of great quality